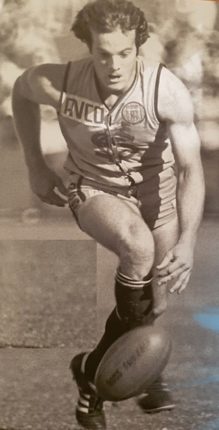 Greg Whittlesea capped off a magnificent season in which he skippered the Double Blues back into the finals after a two year absence, won the P.T. Morton Medal and was selected in the All Australian team by winning the Magarey Medal in 1988.
Highly skilled, determined, fearless and humble Whittlesea made his league debut in 1981 as a 17 year old and began in the backlines before moving into the midfield later on his career.
He went on to play 234 games between 1981-1990, won the best and fairest in the Under 17's and Reserves as well as winning the P.T. Morton Medal twice in successive years, was captain for four years and also represented South Australia 9 times.