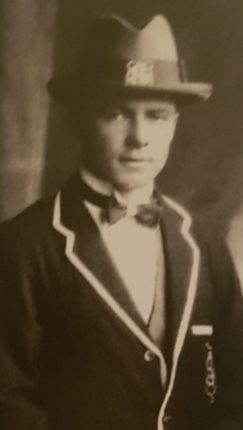 Horrie Riley despite his small size was the Bagshaw of the 1920's, highly skilled and a superb highflyer who made the game look easy and excited the crowd to the extent that they would chant "Riley, Riley, Riley" when going for a mark.
He won the prestigious 1923 Magarey Medal while playing as a follower and half forward.
Riley was an important member of the 1926 premiership team, part captain in 1930 and represented South Australia with distinction on 20 occasions.
He played 122 games and kicked 121 goals for Sturt between 1922-1930 and is member of the club's Hall of Fame and was selected in a right back pocket in the Sturt Team of the 20th Century.