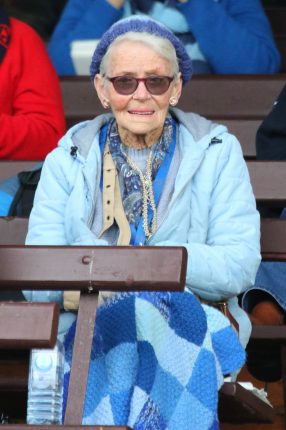 The Club advises that Life Member Joyce Cooper passed away earlier this week aged 96 years.
Joyce continued to keep up to date with her beloved Double Blues despite being placed in respite care.
A member of the defunct Ladies Auxiliary group she was also a player sponsor for many years.
Joyce will be sadly missed on match days where she sat in the same seat within the McKay Stand at Unley Oval up until recent times.