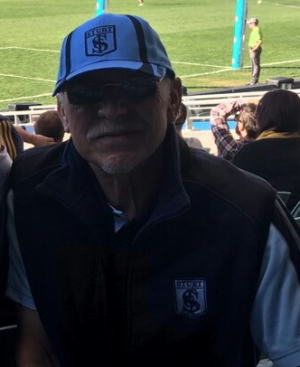 Sadly, long time Sturt supporter and member Horst Janssen passed away on 15 December 2022 (aged 77 years) after his battle with cancer.
Horst followed the Double Blues since the early 1960s as a young man growing up in the area, so fortunate to experience the golden years of the 60s and 70s, then share more recent premiership successes with his children and grandchildren in the 2000s.
Horst regularly attended matches, and despite his illness and treatment, still attended them all in the last year of his life.
Unley Oval will forever be his spiritual home, so will be missed and fondly remembered by his family and friends at future home games.