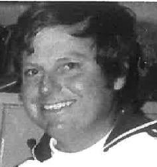 The Club advises that Life Member David "Daffy" Edwards passed away recently.
David was well known as the "A" Grade Runner from 1964 – 1978.
In the 1976 Grand Final win over Port Adelaide where Sturt ruckman Rick Davies dominated and played at Football Park before a record crowd of 66,897. Sturt went into the match as underdogs. In the first quarter Davies, sensing early pressure from Port, positioned himself in the back lines. In an often quoted anecdote, coach Jack Oatey turned to runner David (Daffy) Edwards and said:
'What's he doing down there? I didn't put him down there. I run this side. Go and ask him what he thinks he's up to."
After Davies had taken his fourth strong mark, Edwards came back with the news:
"He says he's down there getting kicks, that's where the ball is."
Oatey's response:
"Course he is. He's a champion"
Legend has it that Daffy endured an ear bashing with lots of colourful language from both coach and player that day.
Rest in Peace Daffy.