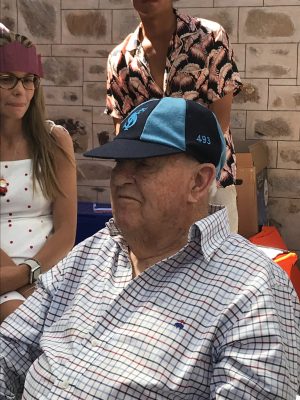 The Club advises that past player Colin "Nipper" Hockney passed away on 14 August 2022.
Colin made his league debut as player number 493 on 5 July 1947 (Round 11).  He played 12 games and kicked 7 goals during his time at Sturt leaving at the end of the 1949 Season.
He is seen pictured wearing his Baggy Blue.
Our thoughts are with his family.
His funeral will be held Friday, August 26 at 1.00 pm in the Main Chapel of Berry's Funeral Home 204 Magill Road, Norwood.