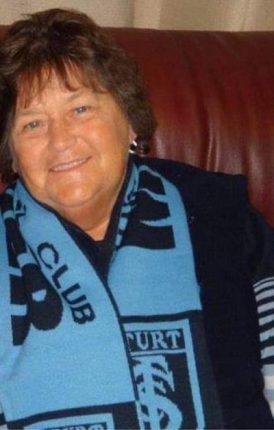 Anne Javier was a lifelong Sturt supporter and long-time True Blue Member who passed away peacefully on Wednesday 13th of July 2022.
Anne grew up in the Unley area and went to the local St Raphael's school and was dyed in the wool double blue.
Anne along with her siblings were a part of the cheer squad throughout the 60s and 70s. She was also a talented seam stress and made many double blues flags and banners.
Anne continued to support Sturt even during the lean years of the 90s but shared in the delight and joy of the recent back to back premierships.
Anne is survived by her husband Robert and two daughters Lisa and Michelle.
Rest In Peace Anne. We will miss seeing you at Unley Oval sitting in the Jack Oatey Stand.