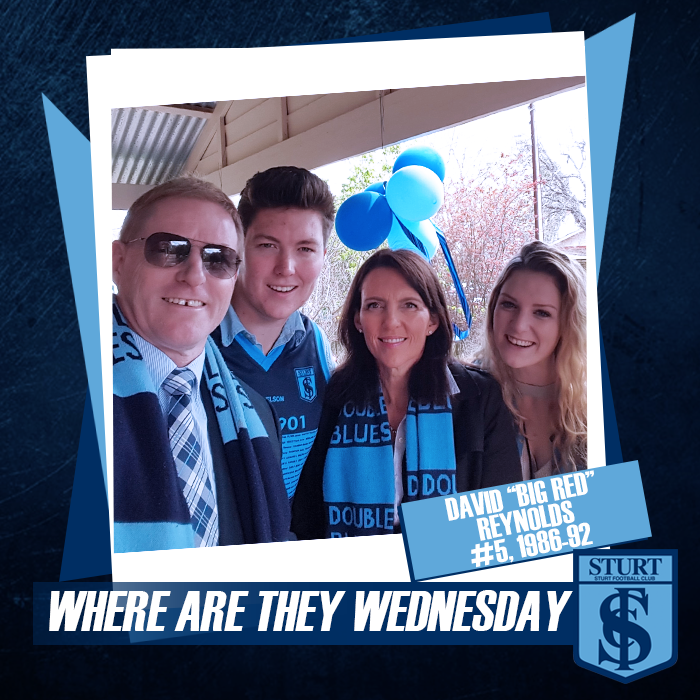 David Reynolds wore #5, inheriting it from the great Merv Keane when he graduated to league football.
David played senior and junior football for Sturt, and now part owns and operates a civil and structural engineering consultancy – club sponsor CPR Engineers. He and his wife Denise have two children, Tom and Lucy (both Sturt supporters).
David has been a Sturt Board Member since 2012 and has played a key role in upgrading facilities of Sturt.
On his best memories of the club –

"Playing in the 1988 one point win over Port Adelaide, and being fortunate enough to play with some great "Men of Sturt" – some extremely talented players."
His advice for current players –
"Play on. It gets hard when you think it's time to retire, but play on as I know I could have contributed more to the Club in doing so. You tend to underestimate what you can contribute to your Club toward the end of your career as others measure your contribution differently."
"Continue to value your team mates' friendships and keep in touch with them and the Club."
If he had his time again, he would –
"Play on! Kick straight!"