Sturt Football Club is pleased to announce Wigan Industries as the Club's, new naming rights partner which sees our home ground (Unley Oval) become Wigan Oval on match days.
A new three-year agreement sees Wigan take over from AGN as the oval naming rights partner.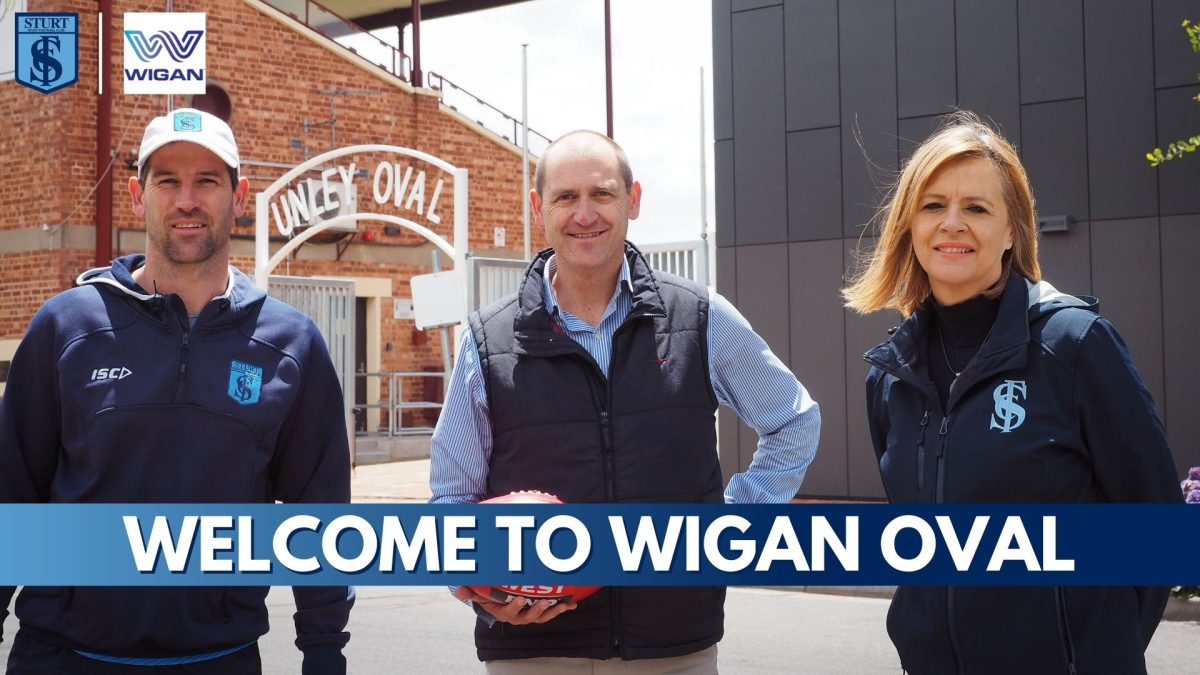 Wigan Industries offers a range of services and is our premier choice for solar energy, demolition, earthworks and industrial grade high pressure cleaning.
Wigan is based within the City of Unley on Goodwood Road.
Pursuing a new naming rights partner has been a priority for the Club's Business Development Team with Stage II of the precinct's redevelopment project about to commence delivering a state-of-the-art multi-purpose community hub, coaches' boxes, and administration offices within the Jack Oatey Grandstand.
"I am delighted that we are able to announce Wigan as our oval rights partner," said Sturt Football Club CEO Sue Dewing.
"Our Club prides itself on its place at the heart of the Unley community and partnering with a local business is another indicator of our commitment to Unley and surrounding areas.
"We welcome Wigan as our new naming rights partner, and we look forward to a successful period on and off field over the next three years.
"We were determined to find an oval naming rights partner whose values match our own, and a deal that represents significant commitment and financial boost to the Club following what has been a challenging time due to the ongoing effects of the coronavirus pandemic."
Being local in the City of Unley and servicing our area Wigan Industries Director Anthony Nissen says, "It is of great honour and privilege to partner with Sturt Football Club. With our business based in Kings Park and employing local people, we feel the opportunity to partner with Sturt Football Club ideal.
"We look forward to contributing to Sturt Football Club's vision to be the premier Club both on and off field."