Season 2019 is already upon us. The Under 16's open their season today March 9th starting 11:00am at the newly named Flinders University Stadium, Noarlunga.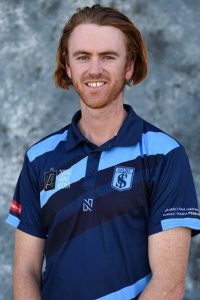 We started training in November with over 100 invitees. We reduced the squad to 50 prior to Christmas. The final squad began training in mid-January beginning with a 2km time trial. This resulted in 20 players run sub 7 minutes. This good result combined with the fact that over half the squad have logged a top speed over 30km/hr shows that the athletic testing done within the program is having the desired effect as the players strive for elite levels.
The players have continued to develop the Sturt game plan where they learned the basics in the Development Squads. From the 2 trials it was evident that the players have taken it on board and can implement some structures – a great sign for the future. The team's ability to kick to advantage and slow the game down have been two highlights of the program so far.
We will have a few key tall players missing early in the program which will give our talented small men an opportunity to try and run the opposition off their feet.
I would like to thank all the coaching staff and players for their efforts thus far and I am looking forward to seeing all the hard work put into action over the following seven weeks.
Hope to see you at Flinders University Stadium today supporting the future of the Double Blues.
Michael Higgs
Centre of Excellence and Women's Manager