Sturt Football Club is pleased to announce that City Motor Group Adelaide (CMG) has partnered with the Club in a multi-year deal.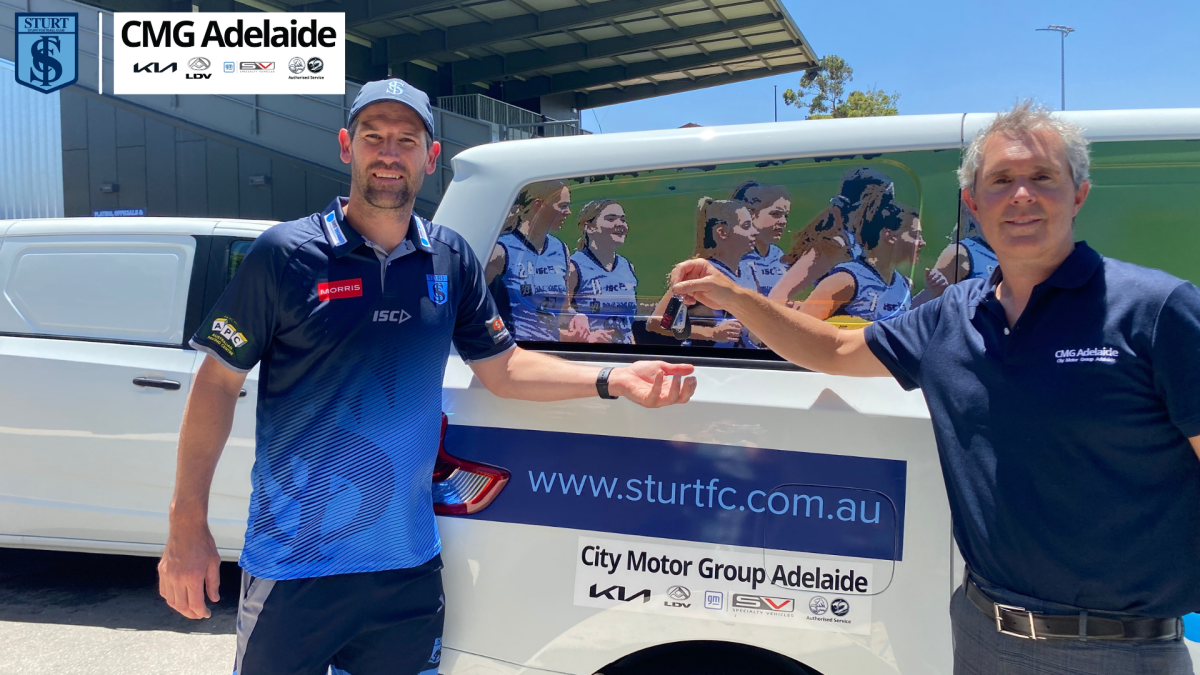 Senior Coach Martin Mattner with CMG Principal Dealer Julian Newton. 
Sue Dewing CEO said it was fantastic for the men, women, and junior programs to each have their own brand-new, ready-for-purpose vans.
"With cricket played at Unley Oval during the summer, our Pre-Seasons are held off-site. The increase in programs also means an increase in equipment that must be taken to each off-site training session. I am excited that this partnership provides quality vans for all grades equally," said Sue Dewing.
Based in Mile End, for over 40 years CMG has been selling and servicing new and used vehicles in the Adelaide and South Australian market.
Julian Newton, Principal Dealer said he was happy for CMG to be associated with Sturt Football Club.
"We are extremely pleased and look forward to a long relationship with the Club,"
"We will be introducing some exciting offers to Sturt supporters in the future and thank those of them that have supported us in the past." said Julian Newton.
Sturt President Jason Kilic said "the Club was very fortunate to secure such a partnership in the current environment and was a testament to the Business Development teams efforts engaging with iconic brands".