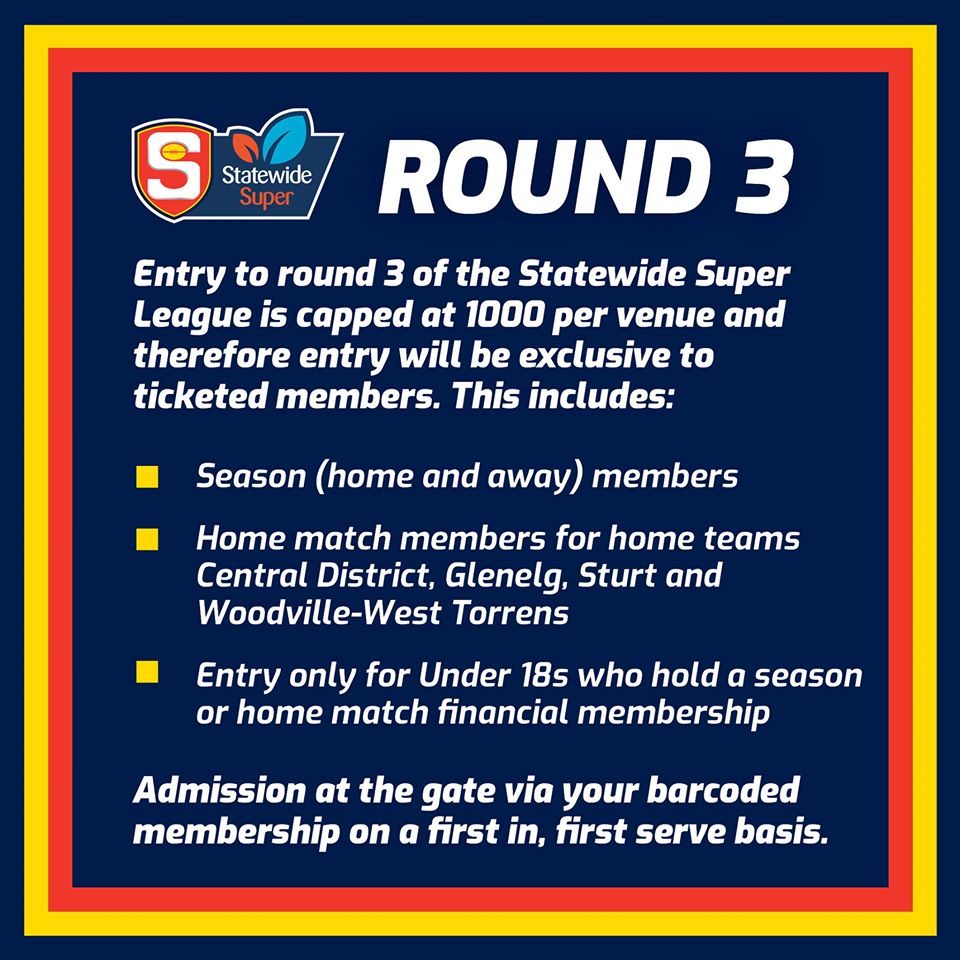 This weekend sees the 2020 SANFL Statewide Super League season return to SANFL venues for Round 3.
Whilst we would love nothing more than to see an army of our supporters at the game this weekend, we unfortunately are required to limit entry to 1000 spectators under State Government COVID-19 regulations.
Due to this restriction on attendances, there are some important things for you to know ahead of this weekend:
Gates open 10:30am on Trimmer Terrace only
Entry only available to season (home and away) or home match ticketed members (Note: only home match members for the home team will be granted entry).
All other non-ticketed membership categories will not be given entry this weekend.
Under 18s will only have entry if they hold a ticketed club membership (Club Bluey & Club Bluey Plus are not ticketed categories)
Entry will be on a first in, first serve basis – starting from 10:30am
Once there is a count of 1000 people inside the venue, gates will be locked. We will keep members updated on social media and advise if we have reached capacity.
Have your barcoded 2020 membership card ready for scanning at the gate. (Note: it is not a requirement this weekend to have a digital ticket on a smart phone.
There will be no oval access for spectators, including kick & catch at the quarter breaks.
Cambridge Room will be open at half time and post match.
No game day activations eg face painting, bouncy castle, junior cheer squad.
Once inside the venue, we ask that you adhere to social distancing of 1.5 metres and apply good hygiene protocols.
Once again, we thank your continuing support and understanding of the significant challenges every SANFL Club is facing in delivering a football season in a COVID-19 environment.