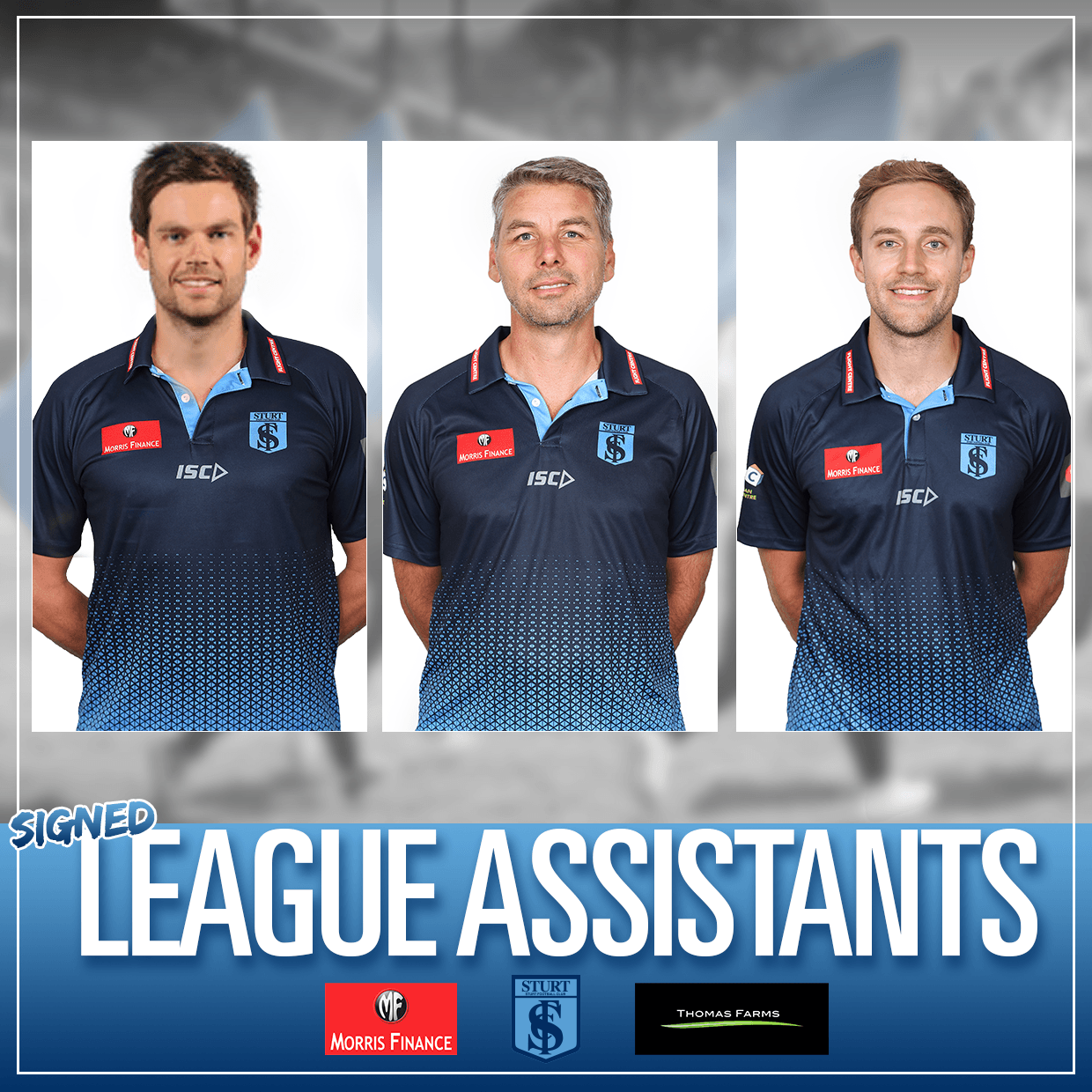 The Club is pleased to announce the League Assistant Coaches for Season 2021.
Alex Guy remains with the defence group after taking up the role in Season 2020.
Russell Godson will coach the midfield line, joining Sturt in 2020 after coaching at Norwood.
Finally, Gavin Hughes joins the assistants panel. Hughes was most recently the Norwood Reserves Coach.
Senior Coach Martin Mattner said, "We are excited about retaining Russell and Alex as assistant coaches.
I feel Gavin is a great fit for our coaching team and development for our young list. Having coached Norwood reserves, League Forward assistant and currently a teacher, Gavin brings the ideal skill set to develop our forward group."
Sturt Football Club also wishes to acknowledge the efforts and contributions of all departing coaches.