This year has certainly been a year to remember. The COVID impact has created much anxiety and uncertainty.
To say we hope that 2021 brings some better times is an understatement. Despite this it is important that we approach the coming year with that same fierce indomitable spirit that has got the Club through many past tough times.
We will contemplate the learnings from this year as part of the Club's mission towards continuous improvement.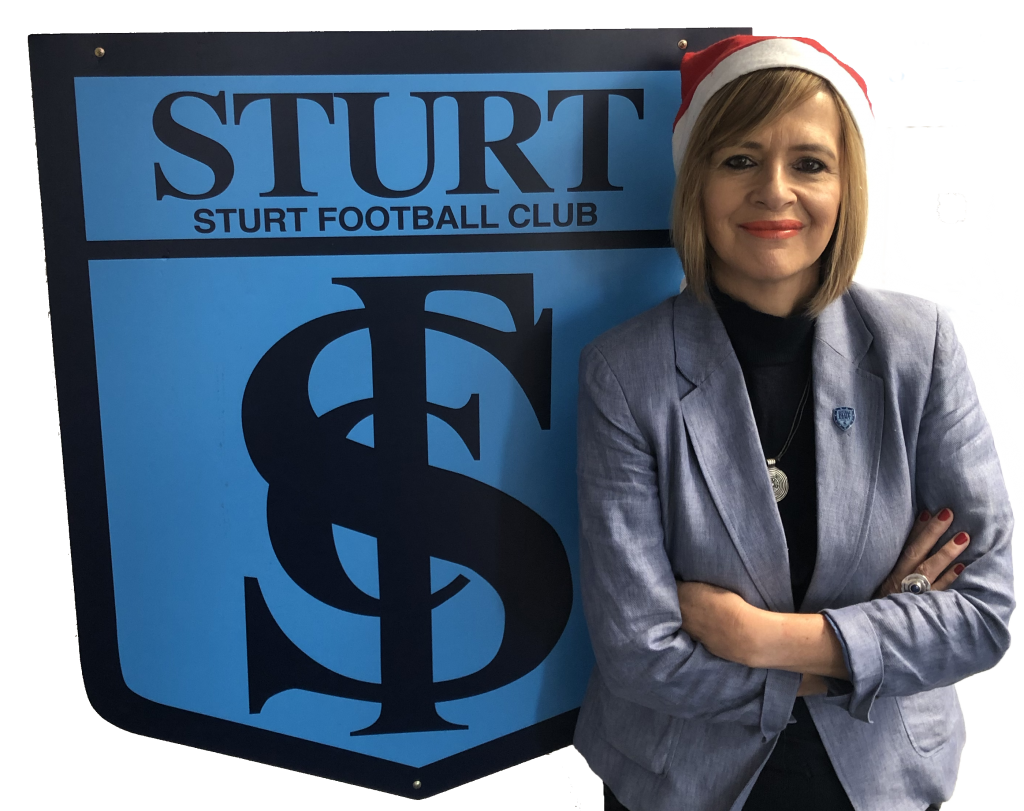 It is worth reflecting on some of the positives of 2020.
• We played football across all grades
• Many female and male players made their league debut becoming etched in Sturt's illustrious history
• Players were drafted to the AFL
• Our exceptional team members remain employed
• Development approval has been given for Stage II of the Unley Oval Redevelopment Project to proceed, subject to grant funding
• We further reduced our bank debt; creditors are all current and we have money in the bank
Many have learned something about themselves this year and re-evaluated their lives realising the need for a better work-life balance, and importantly the need to invest more time doing the things they love, such as supporting Sturt.
When we celebrate Christmas Day, I hope that you have a moment to appreciate all the good things we hold in our lives and show support to those people whose spirits might need lifting.
Please continue to protect yourselves, family, and community against COVID by remaining vigilant, socially distancing and regularly washing or sanitising hands.
Finally remember that you are blessed with Blue Genes and that your Club will have some great times ahead under dual premiership Coach Marty Mattner.
Go Blues!
Sue Dewing
CEO