The gap between seasons is lessening. It only seems like yesterday that we put the cue in the rack for Season 2018 and here we are 2019 with our women three games into their season and the Under 16's starting this weekend followed by the Under 18s and then our League men on Saturday 30 March at Unley Oval.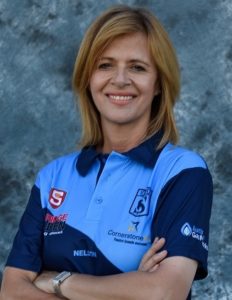 This will be as great opportunity for our supporters to see the women play in the curtain raiser scheduled for an 11:55am start.
It will be a great day with both our men and women at home and both using their separate new and upgraded change room facilities. The completion of the Unley Oval Grandstand Project Stage 1 enables us to have four different teams in one day all in separate change rooms.
We are working closely with The City of Unley on securing funding for Stage II of the project that will deliver a multi-purpose community hub facility atop the Jack Oatey Grandstand. It will be wonderful to watch all our teams play whilst hosting a home match luncheon from these facilities. In the meantime, we will be hiring out the media deck named #Dublas Deck for hospitality functions of up to 30 people at our senior men's league home games. Stay tuned for more details.
That day we will be hosting Scene@Sturt on the eastern side of the oval. If you have not attended one of these events before then you need to get along to this great afternoon of food, wine, fashion and football. Tickets are $55 for members and $70 for non-members. Bookings are essential.
Membership is tracking like last season. We are busy calling lapsed members so if you don't want to hear from us it is easy to sign up on line www.sturtfc.com.au/membership. We are always happy to help you either over the phone on 8271 4611 or drop in at 39 Oxford Terrace, Unley. Remember membership is more than tickets, it underpins all our football programs and we are grateful to the continued support our members show us.
Our sponsors have some great deals for our members so keep an eye out for these during the season. We will offer prizes at home match days where lucky members will benefit from the generosity of our sponsors. Check out our sponsors www.sturtfc.com.au and remember to mention you're a Sturt supporter when in contact with them to support those that support your Club.
Our major sponsor Morris Finance organised a Hot Lap for Senior Coach Nathan Grima. He made it no secret that he was not overly comfortable with the prospect of hitting the Super Loop at high speeds but V8 driver James Courtney looked after him and got him around the track safely.
We continue to add to our merchandise range and look forward to showcasing our wares in the new membership & merchandise shop that is part of the new build located near the main entry to Unley Oval.
This weekend we play host to the AFLW game Adelaide Crows v GWS. The game starts at 1:35pm and with 26oC forecasted, the Crows top of their division and lots of activations this will be a great afternoon for all the family. Entry is free and gates open from 10:30am.
We have a calendar full of fabulous events and match day activations. Be sure to check out what's on at the Club at www.sturtfc.com. Your support of these activities encourages us to keep lifting the bar in providing entertaining, quality events.
It's going to be a great year and we are looking forward to seeing you all at the Footy. Go Blues!
Sue Dewing
General Manager