The Club wishes to advise that Life Member Doug Othams passed away aged 91 years on 29 June 2018.
Doug spent many years at the Club as a Member and Official as follows:
1976 – 1989 – Vice President
1990 – Life Member
1978 – 1985 – Committee & Board Member
1976 – 1984 – Sponsor (Graham Douglas Datsun)
Doug left $15,000 to the Club in his Last Will & Testament to the Club.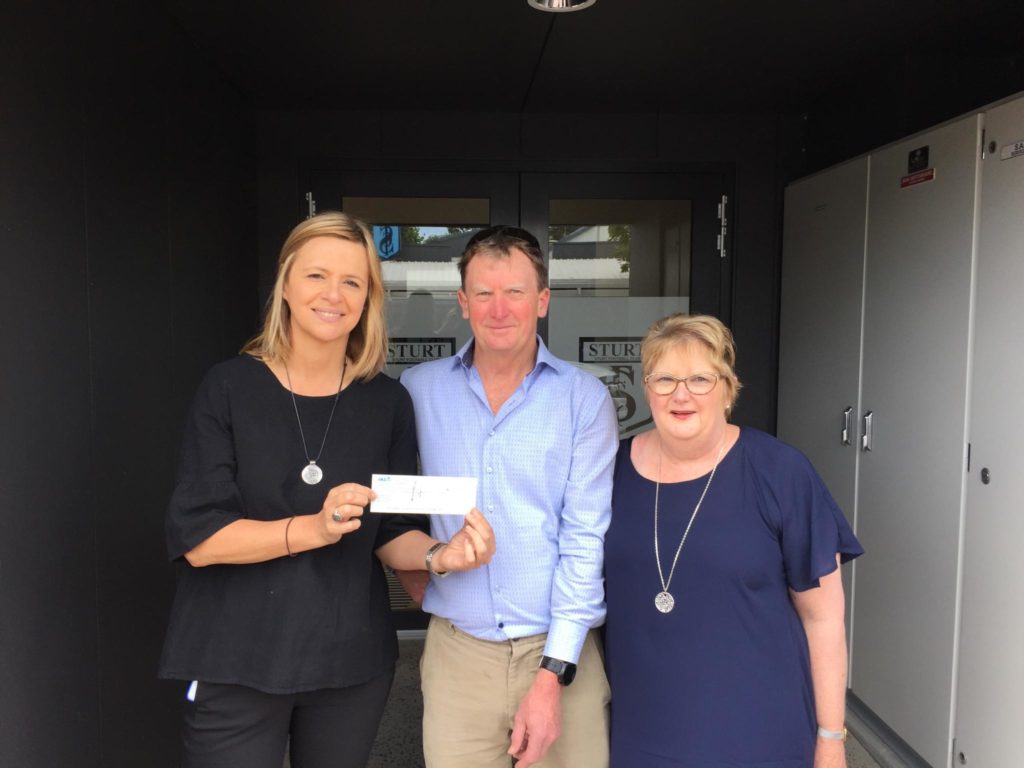 Pictured: Sam Otham (son) and Jenny Morgan (daughter) handing cheque to General Manager Sue Dewing
This bequest will be put towards the Building the Blues Foundation fundraising campaign to support the Club's commitment towards the Unley Oval Grandstand Upgrade Project.