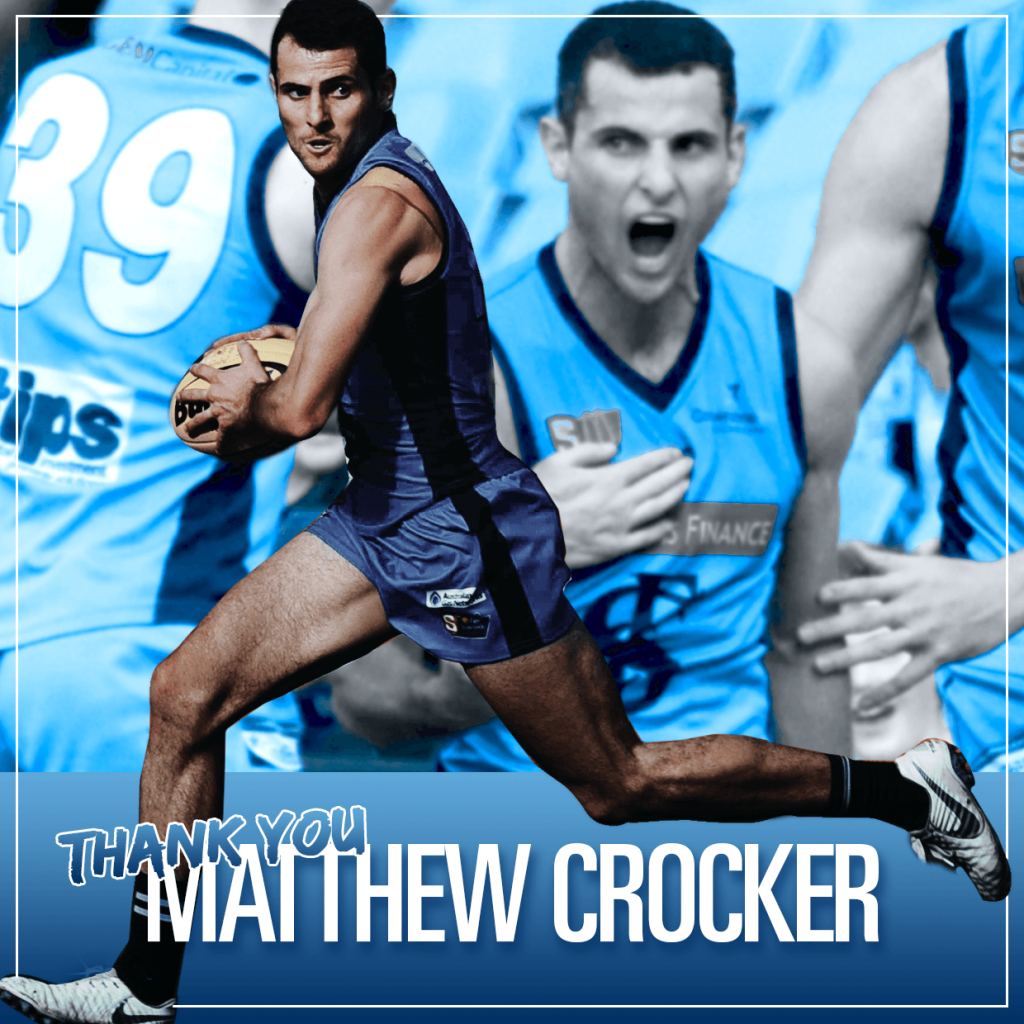 Matthew Crocker has advised the Club he will retire at the end of the 2021 season.
Crocker, affectionately known as 'Dad' and/or 'Crocks', has played 158 league games for Sturt, debuting in Round 14, 2011.
His achievements include:
• 2019 3rd Best P.T. Morton Medal
• 2017 & 2016 League Premierships
• 2014, 2016, 2018 Ray Kutcher Best Team Man Award
• 2011 Runner Up Josh Deegan Medal
• 2010 State Under 18's Team
"Crocks has given a lot in this club at all levels – he's showed that if you invest yourself fully, you'll get tenfold out of it at the end," said Senior Coach Mattner.
"The leadership [Crocker] has shown through his whole career will be sorely missed," said League Captain James Battersby. "The relationships he has developed with every player on our list is second to none."
Crocker was also instrumental in establishing the Double Blues Go Green initatiative. As a conscious "greenie" he approached CEO Sue Dewing about his concerns over the amount of soft plastic that the Club was sending to landfill.
Dewing said, "Without realising it, Matthew laid the foundation to Double Blues Go Green that has resulted in the Club diverting 95% of its match day waste from landfill. I hope that another senior player will step up to take on the role as the Club's Environmental Ambassador once Matthew leaves."
The Club wishes to thank Matthew for the joy he has brought Sturt Members and supporters over the years and wish him well in his future endeavours.