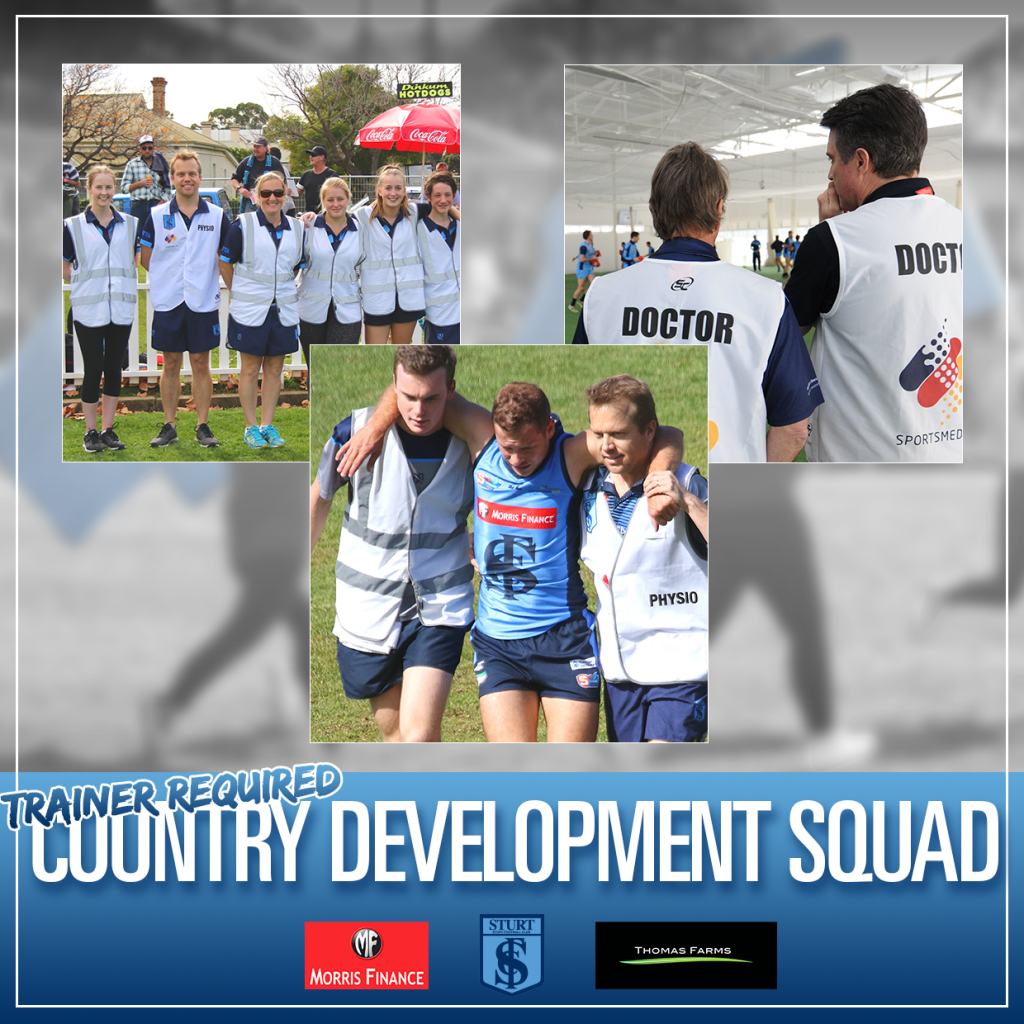 Sturt Football Club seeks an accredited Sports Trainer (Level 1 or 2 Sports Medicine Australia) to prepare our Country Development Squad for a 20 week training program during Term 2 & 3 of the 2021 school year.
The squad consists of Under 13/14/15 players from our country zone. The role involves preparation of players for training and matches (4/5) assessment of injury and liaison with the Club's Training Staff and Head Trainer/Medical Coordinator.
Training will be located at:
– Summit Sports & Recreation Park, Mount Barker on Monday afternoon/evening—4:30 pm to 7:00 pm (Term 2) and 6:00 pm to 7:30 pm (Term 3)
Matches will be played at various locations on dates to be determined.
Futher details available from Michael Higgs (Sturt Football Club Centre of Excellence & Women's Manager) on 0410 913 568 or email [email protected]