In designing the 2021 Indigenous Guernsey- Pat Caruso and Jeremy Johncock had a big task. They wanted to represent the genetic code of the club and the communities that are part of it.
"This element is the committee and staff who represent the team, those who work every day doing the hard yards to make things work," said Pat Caruso, Eastern Arrarnte Graphic Artist.
"Jeremy [Johncock] wanted to represent everybody – the symbols of both male and female, for the male and female players and also the fact that it takes many people on the ground to make this Club work."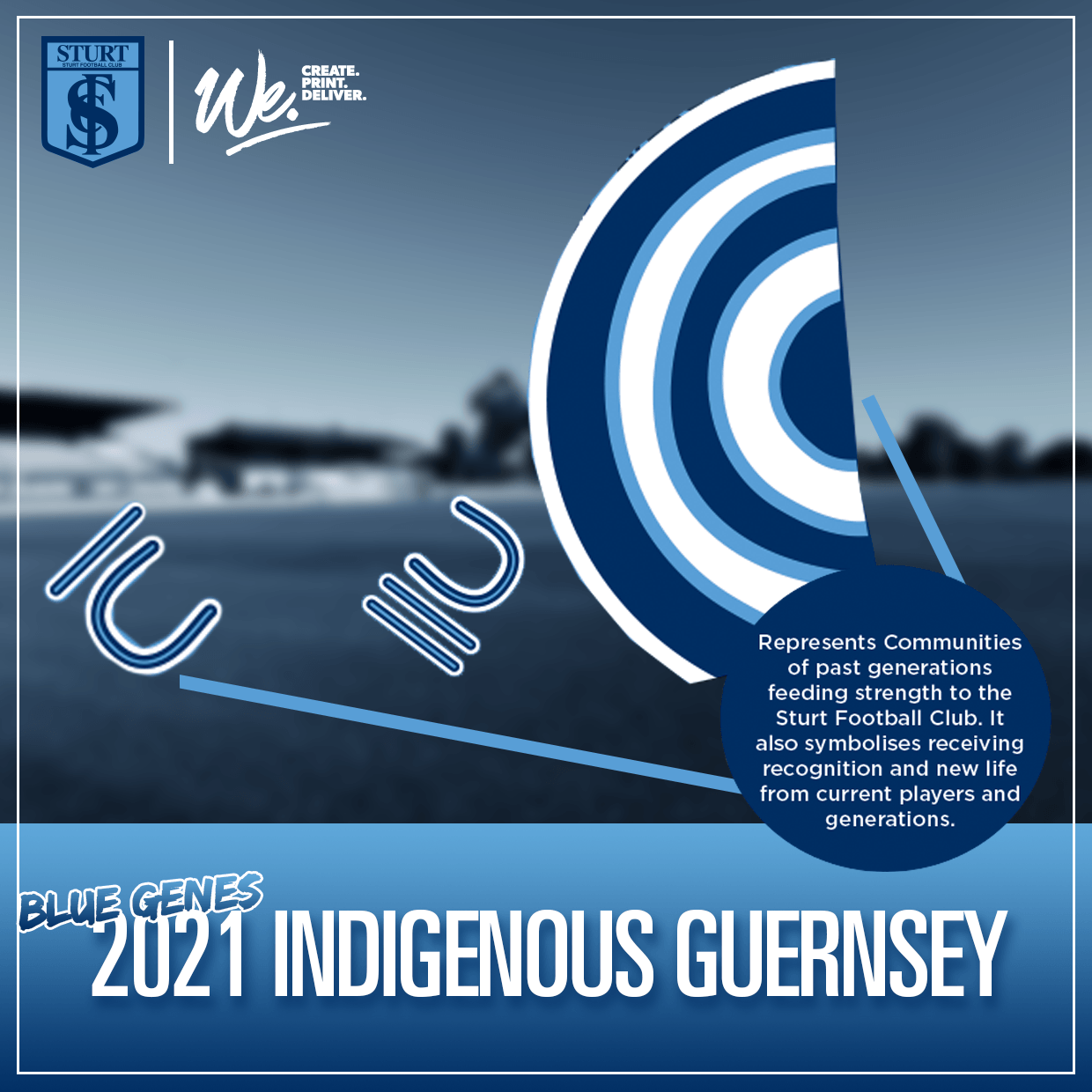 Stayed tuned for Part 4 to be revealed tomorrow.